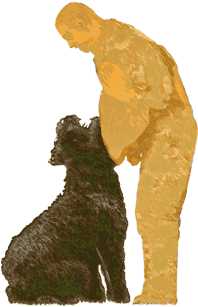 Le 24 août 2003, le club de dressage "de Molenhoek", organisait la journée internationale du Count of Flandres.
Un grand merci aux organisateurs pour leur chaleureux accueil.
Nous avons pu voir des participants en IPO et KNPV, une belle découverte pour nos yeux habitués au programme de travail français, Ring et Mondioring.
August 24, 2003, the club "de Molenhoek", organized the international day of the Count Flanders of.
A big thank you to promoters for their cordial welcome.
We could see participants in IPO and KNPV, a beautiful discovery for our eyes accustomed to the French work program, Ring and Mondioring.